Budget woes downplayed, road improvements touted in State of the City event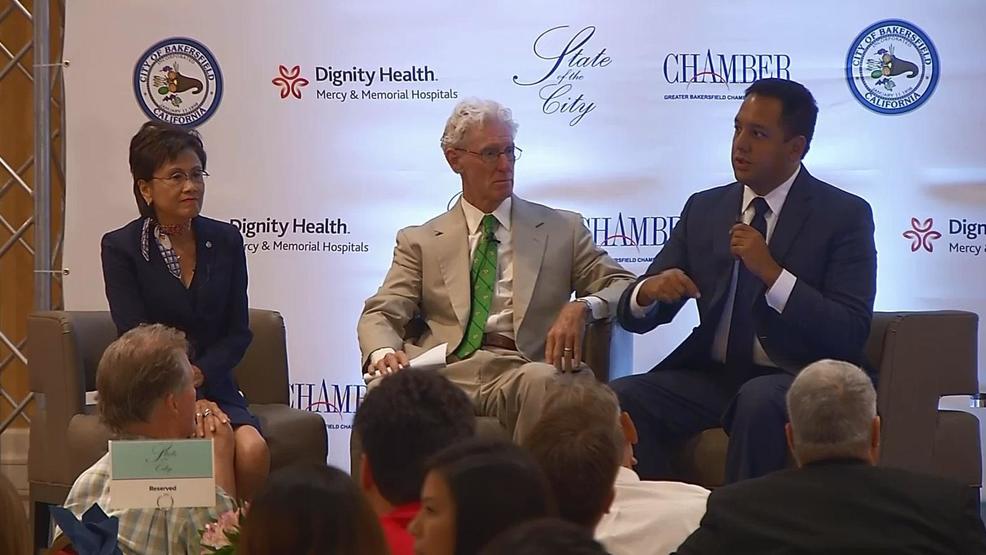 BAKERSFIELD, Calif. (KBAK/KBFX) —
Mayor Karen Goh outlined an optimistic vision for the future of Bakersfield on Wednesday at the annual State of the City luncheon, praising gains in educational achievement while campaigning for a more diversified economy.
She asked Bakersfield's business community to collaborate with nonprofits and educators to tackle problems such as homelessness, noting that education helps everybody.
"Education is, of course, the biggest predictor of how we're going to do in economic success," Goh said.
City Manager Alan Tandy took the podium next, speaking at length about the many large road projects in various states of progress. He told those lunching to expect big changes at construction sites throughout the city as numerous projects tied to the Centennial Corridor and the 24th Street widening will be put out to bid before the end of the year.
"They will all look like there's quite a lot going on in short order," he said.
But Tandy also gave a dismal report about the city's budget, blaming the oil slump and online shopping for stubbornly low sales tax revenue. The city's workforce, he said, remains smaller than it was in 2008.
Adding to the challenge is a pressing need to fix polluted water wells.
State regulators have ordered the city to install dozens of water treatment centers to rid the area's water supply of any trace of 123 TCP, a cancer-causing chemical used by agribusinesses throughout the Central Valley decades ago.
"That's going to cost some $55 million and it's on a very short time frame, and it's going to necessitate a bond issue and precipitate a large rate increase to our water customers," Tandy said.
Unmute